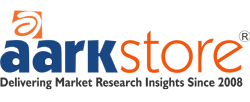 5th Annual Conference on Biomaterials
Event Date : 11 - 12 March 2019.

Location : Rome, Italy

Euro Biomaterials 2019 takes privilege and feels honour to whole heartedly welcoming you all for 5th Annual Conference on Biomaterials during March 11-12, 2019 at Nice, France .The conference includes prominent keynote speakers, plenary speeches, young research forum, poster presentations, technical workshops and career guidance sessions.

The conference is organised with an innovative Theme on ''Advanced concepts and Frameworks for Biomaterials and Applications ''.

This scientific session offers a great platform with its well defined scientific sessions to the audience to share and express their innovative ideas on topics like biomaterials, biodegradable biomaterials, advanced biomaterials, biomaterials in stem cell technology, biomaterials and nanotechnology, Advanced biomaterials, bioactive glasses, biomaterials in spinal surgery, cardiovascular biomaterials, metallic biomaterials, orthopaedic biomaterials, biomaterials in tissue engineering, Biophotonics, Dental biomaterials, liquid metal biomaterials ,3D-bioprinting and much more.

The main goal of Euro biomaterials 2019 is to spread knowledge and share the new ideas amongst professionals, industrialist and students from research backgrounds in the field of biology ,chemistry ,physics, material science and engineering to share their research experiences and have an interactive sessions and discussions at this event. It is a great platform for companies as well as institutions to represent their research services, products ,innovations and Research results.
For More Information -
Aarkstore Enterprise Events team
Mobile: +91 9987295242
contact@aarkstore.com