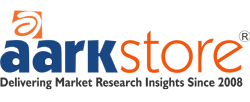 World Vaccine Congress Washington 2017
Event Date : 10-12 April 2017,

Location : Washington DC, USA

The World Vaccine Congress Washington is well-established as the leading event on vaccines each year. Now turning 17, you are guaranteed the best experience on-site ever.

As always, the Congress will cover the crucial topics which are affecting the whole sector. From finding ways to overcome big challenges to progress, to exploring the technological developments which are changing how vaccines are researched, manufactured and distributed.

At the World Vaccine Congress Washington in March 2016 more than 150 elite speakers and 500 specialists were in attendance, including big pharma, biotech, academics and government bodies. In 2017, with 8 different conference streams at your disposal, you can make the most of your attendance by building a conference agenda that will perfectly answer your day-to-day challenges.

Make sure you don't miss out on the one event which facilitates the future of the vaccine industry. For more information and to register, please visit https://goo.gl/rqeBjp.