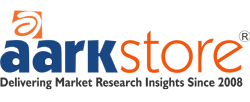 World Congress of Digestive Diseases-2015
Event Date : 18th - 20th Dec. 2015
Event Location : Nanjing, China
BIT's 1st Annual World Congress of Digestive Diseases-2015 (WCDD-2015) will be held during December 18-20 in Nanjing, China. With the theme of Translate New Knowledge into Best Clinical Practice, WCDD-2015 aims to provide a networking opportunity for experts working in digestive field to share the latest research, exchange the new emerging knowledge, discuss the future development, and seek collaborations between academia and industry. And it is dedicated to contributing to the development and dissemination of scientific and medical advances in this filed.

Exciting program will broadly covers the whole field and provide new insight into clinical research and therapeutic intervention. Emphasis will be placed on novel innovations that have a foreseeable impact on human health and disease. Specific areas of interest include Clinical Service, Interventional Therapy, Diagnostics and Therapeutics for GI, Liver, Bile and Pancreatic Diseases, Digestive Health, Nutrition and Disease Prevention, Gastroenterological Biology, Digestive System Cancers, Imaging, Endoscopy.

In addition to the comprehensive and unique program, we believe Nanjing will also give you a memorable scientific journey. As the capital of Jiangsu Province, Nanjing has very profound historic cultures in China. It is known as the "Capital of Six Dynasties" with a splendid history of nearly 2500 years. With its fast growth in every areas, Nanjing has evolved into a modern international human-friendly and environment-friendly city in recent years.