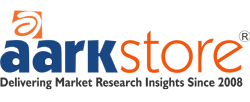 The 3rd International Pumps, Valves, Pipes &Compressors Industrial Exhibition Middle East 2017
Event Date : 6th-8th March, 2017

Location : Abu Dhabi National Exhibition Center, Abu Dhabi, UAE
Global Fair International (GFI)

PVPC EXPO2017is one of the specialty industrial supplies event in the Middle East.It is estimated that more than 7500 professional visitors, and 350 exhibitors will attend event in 2017. Combined with the characteristic exhibition services, the communication and cooperation would be quick and efficient, maintaining relationship with previous partners would be easy, the figure of attends would be outstanding.
According to the statistics showed in 2015, 9% of exhibitors received direct orders, and 10% of exhibitors had received potential orders valued $1, 630,000. Half of exhibitors are willing to attend the PVPC EXPO 2017.