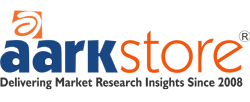 SMART TECH HEALTHCARE 2016 SUMMIT
Event Date : 24- 25 November 2016.

Location : Bengaluru, India
Explore Exhibitions and Conferences is honored to present "SMART TECH HEALTHCARE 2016 SUMMIT. This event will be held on 24th & 25th of November 2016 in Bengaluru, India. The aim of this upcoming event is to promote improvements in the quality, safety, and efficiency of healthcare through Information Technology. This selective gathering will play host to Medical Directors, Hospital Owners, CIO's, CFO's, CEO's and M.D's from significant organizations associated with the Medical sector under one roof. This exclusive forum is a platform for the delegates and the leading solution providers to discuss and share the latest innovations in Information Technology in the field of Healthcare. The forum will gather the industry experts to network and share their case studies and presentations illustrate challenges, successes and various factors in the outcomes of numerous types of health IT implementations innovation which is driving the Healthcare business today. The Smart Tech Healthcare conference will trigger the main aspects related to the particular sector and usher the best practices and its implications that drives innovation and growth in the industry.

Key Topics:

• Emerging Technologies Changing Healthcare for the Better.
• Effect of Health Information Technology on Healthcare Provider Communication.
• Healthcare Data Management Solutions.
• Big data analytics applications in Healthcare take advantage of the explosion.
• How Information Technology Can Drive Increased Patient Engagement.
• Microchips Modeling Clinical Trials.
• Overcoming Health Data and Cyber security Challenges.
• Cloud-based provider relationship management software.
and much more...
For More Information -
Aarkstore Events team
Mobile: +91 9987295242
events@aarkstore.com