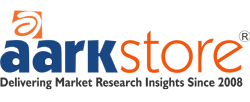 SMART TECH BFSI 2016
Event Date : 21- 22 April 2016.
Location : Panjim, Goa
Two Day seminar on 'Smart Tech BFSI 2016"


The 'Smart Tech BFSI 2016' which was conducted on 21st & 22nd of April, 2016 in Goa became a platform where the industry's key players and thought leaders came together to put the technological implications on the BFSI sector into perspective.

Aarkstore Enterprise and JSB Market Research, the two media partners for the Smart Tech BFSI 2016, got the wonderful opportunity to attend the event.

Today's BFSI environment is outlined by evolving technologies, changing regulations and transitioning markets. The recent crises in the BFSI Sector has created a global dominoes of economic setbacks which is affecting each and every one of us. This has resulted into sluggishness of most of the economies of the world.

Therefore, investigations are being conducted and important research has been done in the recent years to reach and know the root-cause that has led to this crisis. They are having an effect on the Indian BFSI sector and IT industry.

One of the session which made an impact, was conducted by Mr.Sushil Kumar Mishra, where he gave a very educational and comprehensive overview of the current condition of India's BFSI sector.

An insightful discussion followed about fintech and what steps banks are undertaking to meet the new competitive dynamics of the current BFSI sector. The panel discussed how due to the competition, success of a banking facility can depend on improving operating efficiency and enhancing customer experience.

After a break where everyone exchanged pleasantries and networked, a session on 'Improving, productivity, security and collaboration was conducted. This was followed by a seminar on best practices to be adopted in data protection, cyber security and bringing in breakthrough innovation by a collaboration of the BFSI and IT industries.

The day followed was as informational as the session conducted day before, especially in regards to the crucial role of ATMs and paperless technologies to the future digital world of banking.
Discussion on the difference between digitization and digital also threw some light on how the banking sector is investing hugely in digital, making it the buzzword for innovation in the current BFSI market. It's all about making services intangible- revolutionizing them to be seamless that it becomes invisible to the clients/customers.

The overall experience was educational as well as a good opportunity to connect with various industry specialists and other delegates.

The event was a success and it couldn't have been without the assistance of the event sponsor partners – VMWare, Olive DC, Juniper Networks, Electronic Payment & Services, Finesse, En Garde, Big Bazaar, Deloitte, APAC CXO Forum, International Financial Corporation, Dadajee Dhackjee Infotech Pvt. Ltd., Maestros, C-Edge.