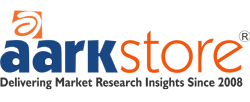 RFID in Health Care 2013
Conference Date:
4th December 2013
Conference Venue :
Washington, D.C.
Organizer :
RFID Journal
Leading Health-Care Providers Are Benefiting From RFID Today !!
Radio frequency identification is a valuable tool for improving asset-utilization rates, reducing the incidence of lost or stolen equipment, dramatically cutting the time nurses waste looking for equipment, improving patient outcomes and much more. RFID in Health Care, RFID Journal's ninth conference focused on this sector, is designed for executives at hospital or clinics considering using RFID technology within their facilities.
Hear presentations from leading end users, such as:
* Stuart Grogan, Wake Forest Baptist Medical Center
* Terry J. Broussard, RN, BSN, MPA, Our Lady of Lourdes Regional Medical Center
* Adrienne Shepardson Phar.D., University of MD Medical Center, Department of Pharmacy
* Akira Nakamura, Sanraku Hospital
* Dr. Ryuhei Setoyama, Sanraku Hospital
* Jodi Panzini, Concord Hospital
BY ATTENDING, YOU WILL:
>> Hear early adopters share the results of real-world deployments
>> Get answers to your questions regarding the benefits that can be achieved
>> Gain valuable insights into the proper RFID technologies to employ for various applications
>> Learn best practices and find out how to avoid common pitfalls
Aarkstore VIP Discount
Save 15 % off
RFID in Health Care--use promo code HCWY. Or Click Here
Conference Website :
http://www.rfidjournalevents.com/healthcare/registration_options.php