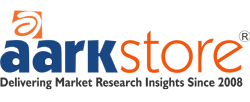 RFID Journal LIVE! 2015
Event Date : Apr. 15-17, 2015
Venue : San Diego Convention Center
Location : San Diego, Calif.

Learn how to track and manage everything at the world's largest RFID event. LIVE 2015 features new end-user case studies, the most extensive RFID exhibits, live demos in the exhibit hall and more - plus, the new co-located Internet of Things Conference.
Register early for the greatest savings.
Save 15% with Aarkstore VIP promo code CADE.