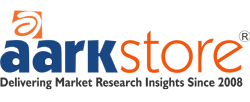 RFID Journal LIVE! 2014
Conference Date :
Apr. 8-10, 2014
Venue :
Orlando, Fla.
Conference Website :
http://www.rfidjournalevents.com/live/
Learn how to track and manage everything at the world's largest RFID event, RFID Journal LIVE! 2014. RFID technologies are advancing rapidly and adoption is accelerating. Learn how your company can benefit at the only RFID event featuring more than 75 hours of education, more than 50 end-user case studies and more than 200 technology companies. Hear how industry leaders are benefitting from RFID in the defense, aerospace, health-care, pharmaceuticals, manufacturing, retail and apparel industries. See live demonstrations of the latest solutions and learn how to deploy the technology successfully.
Register now–Aarkstore VIP Discount: Save 15% with promo code EANE.