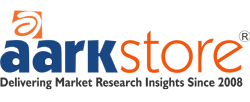 3rd Annual NFC & Mobile Commerce India Summit 2014
Event Date :
9th May 2014
Venue :
The Lalit, Mumbai
Conference Website :
www.cerebralbusiness.com/nfc
NFC & Mobile Commerce India Summit is the India's first truly international exhibition and conference dedicated to near field communications & mobile commerce business – Now into successful 3rd year!
Increasingly Retailers in India are integrating their online, mobile and bricks & mortar businesses and sending consumers personalized news & offers designed to entice them into their stores. With a combination of Mobile & NFC – Mobile Commerce can empower consumers to:
Receive relevant, local and targeted offers and promotions that can be redeemed automatically in store.
Check in when they enter a store and receive personalised information and offers.
Make fast and accurate payments, redeem vouchers and utilise loyalty services, increasing customer satisfaction and lowering costs.
Interact with advertising to find out more information and even reserve or purchase the relevant product immediately. Review digital receipts and quickly identify complementary products and services.
NFC Payments, banking, cashless shopping, Mobile Commerce and access control are currently major areas of growth in the Indian mobile world and these are set to become even more specialized than they are at the moment.
3rd NFC & Mobile Commerce India Summit aims to deliver all stakeholders the opportunity to consolidate and enhance the momentum of the contactless market through its ecosystem and markets Along with addressing the NFC & Mobile Commerce revolution emerging in m-payment, transport, access, loyalty, mobile marketing etc., the 2014 program also leads you towards the full mobile connected life!