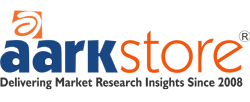 Mobile World 2014 - Confluence of Content, Devices & OS
Conference Date:
April 3rd, 2014
Venue:
Kohinoor continental Hotel, India
Organizer:
Virtue Insight
India is the second largest mobile handset market in the world after China. The total number of mobile subscribers has hit a high of 771.18 million in India and reaching it to 1000 million by the year 2014.
It is predicted that the mobile handset market's revenue is expected to rise from Rs 25,591 crore (Rs 255.91 billion) in 2010 to Rs 35,005 crore (Rs 350.05 billion) in 2016. Wireless expertise expresses that by 2013 smart phone penetration will be approaching approximately 28-30% of the total mobile market in 2013. The Indian Smart device market is vibrant, with healthy competition and varied offerings in all segments of the market. The volume mix is also shifting towards the mid to high tiers as the replacement market starts to pick up steam. The Indian telecommunications industry is one of the fastest growing in the world and India is projected to become the second largest telecom market globally. The rate of smart device implementation has exceeded that of any consumer technology in history. Compared to recent technologies, smart device adoption is being adopted 10X faster than that of the 80s PC revolution, 2X faster than that of 90s internet boom and 3X faster than that of recent social network adoption. Five years into the smart device growth curve, expansion of this new technology is rapidly expanding beyond early adopter markets.
India's current MVAS industry has an estimated size of US$ 2.7 billion. The industry derives its revenues majorly from the top five to six products such as game based applications, music downloads, etc, which continue to form close to 80 per cent of VAS revenues. The Indian MVAS industry estimated to grow to US$ 10.8 billion by 2015, with the next wave of growth in subscriptions expected to come from semi-urban and rural areas. Another recent report claims that the Indian mobile value added services (MVAS) market will grow at a compounded annual growth rate (CAGR) of 25 per cent between 2012 and 2015.
The seminar will help in strategizing a strong vision and will be very influential in building new benchmarks landscape in India, as it is an ideal stage between the key influencers and decision makers under one crown. The legendary industry professionals from across the world would share their knowledge. Don't miss this fantastic opportunity to experience new revenue generating strategies and learn innovative business models. We are sure that Mobile World 2014 will bring thought leaders on one platform and spread the message.
KEY THEMES DISCUSSED AT THIS CONFERENCE:-
• Lessons to be learned - from the leading mobile operators, handset manufacturers, content providers and application developers.
• Why smart content players will own devices?
• Challenge of developing apps for multiple platform launches
• Overcoming the technical challenges associated with linking your app to existing infrastructure
• Applications and Content are now the largest contributors for innovation and differentiation, how can we leverage the domain to become more effective
• Mobile computing over cloud
• Smart devices and the cloud: solutions and security concerns
• Native apps vs cross platform
• The future of mobile operating systems and frameworks
• Mastering the increasing amount of different platforms and devices
• How big a player is open source? What further implications can this opportunity drive?
• The Future of mobile operating systems and frameworks
• How much of an issue is usability and quality & how does it affect user experience?
• Examining what type of innovative services to be offered for most appealing customers.
• Consumer perception of what is "cool" & "desirable" is rarely connected to the operator brand – Internet companies capture the consumers mindshare
• Update on market strategies to inspire user on using the advanced tablets.
• What new solutions can enable empowerment for the masses from frugal/grassroot to more sophisticated mature solutions that are being brought on by digitization
• What are the roles of vendors - who need to understand what features service providers need and tune them in the Indian environment.
• Explore effective marketing strategies for upgrading customers from traditional devices
• Current situation and future predictions
• Examining the current regulations in the Indian market
• Be part of a major networking opportunity
KEY SPEAKERS:
• Madhav M Malhotra, Vice President, Vodafone
• Pankaj Kumar, Associate Partner - Global Business Services Country Lead - Communication & M&E Delivery (AIS) – ISA, IBM
• Anupam Srivastava, Senior Vice President - Customer Service Delivery, Reliance Communications
• Srinivasan Jayaraman, Senior Vice President & Global Head – Telecom Practice, Virtusa Corporation
• Nitin Bhandari, Associate Vice President – New Products & Partnerships, Vodafone
• Marazban Bharucha, Additional Vice President, Tata Teleservices
• IP Tiwari, Business Head - Enterprise Service, Bharti Airtel
• Uttam Kumar, General Manager - Information Technology, Aircel
• Pavan Malladi, CIO, Ericsson
• Sunzay Passari, Executive Vice President – VAS & Devices, Essar Teleholdings & BPL Mobile Communications
• Rajiv Mitra, VP, Head - Services Marketing, Etisalat
• Sougata Mukherjea, Head of Telecom Research, IBM
• Ravi Vyas, Product Manager, Vserv.mobi
• Vikas Sharma, Country Director, Neomobile
• Prashant Joshi, Technologist, Researcher and Educator - (Former) Director – Research & Development, Nokia
• Vishal Likhi, Head – Content Acquisition & Alliances, Spice
& more speakers
WHO WILL YOU MEET: -
CEOS, CTOS, CIOS, VPs, Directors, Head & Senior Managers of:
• Device Management
• Service & Product Innovation
• Product Development
• Applications
• Application Stores
• Mobile Services Innovations
• SIM Cards Platforms
• Technology
• Product Marketing
• Terminal Management
• Data Services
FROM THE FOLLOWING: -
• Wireless & Fixed Operators
• Cable MSO
• ISP & MVNO's
• Satellite Operators
• Handset & Device Manufacturers
• SIM Card Manufacturers
• Aggregators & Systems Integrators
• OEM
• Platform Owners
• Terminal & Platforms Vendors
• Device Retailers
• Entertainment
• Creative Agencies
• Social Media
WHY SHOULD YOU ATTEND:-
Here in this Mobile World 2014 event numerous aspects of these smart devices, user friendliness and their sphere of applications will be discussed. This event thus warmly welcomes all the tablet makers, smart phone manufacturer, content providers and owners, software and OS providers to come and share this platform to get a first hand review from the very users who are using them over years. This is a perfect destination for perfect device with virtuous content lovers.
Conference Website :
 http://www.virtueinsight.com/telecom/Mobile-World-2014/