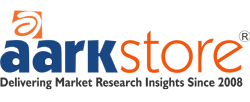 3rd Annual Mobile Backhaul India 2014
Conference Date:
Thursday, 24th January 2014
Venue:
The Lalit, Mumbai
Organizer:
Cerebral Business Research
Post the launch of 3G and next generation data services, there is a significant rise in mobile data traffic as more people have begun to use smart phones, tablets, etc over the years. Evolving technologies provide the basis for rapid data uptake in mobile networks with speeds going up to 100 Mbps.
Without an efficient strategy, it becomes impossible for operators to offer uninterrupted services to smart phone or tablet users demanding high speed data. The 3rd annual Mobile Backhaul conference will focus on strategies to upgrade their backhaul networks and make it more intelligent to cope with the explosive growth of mobile data traffic and increased use of smart phones for multimedia services and applications.
The conference aims to bring together top telecom professionals to discuss and share the latest technology solutions and business strategies for optimizing the backhaul and expanding network capacity. The conference will also address the operators, technology providers and analysts' key challenges for next generation mobile backhaul and share solutions to deal with the mobile capacity crunch while managing profitability.
It will be a powerful platform for:
• Understanding the key challenges to upgrade efficient backhaul network to handle high speed data traffic
• Examining an ideal operator's framework for 3G/4G LTE environment
• The latest innovations and evolutions in Carrier Ethernet
• Deploying a low cost network with high quality standards
• Building a cost effective strategy and business case for mobile backhaul
• Key drivers to build a manageable, profitable, efficient mobile backhaul
• Successful tools to manage current and future mobile backhaul networks
Conference Website:
http://www.cerebralbusiness.com/mobilebackhaul/#home