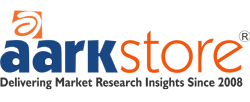 International Conference on Next Generation Sequencing
Event Date : 17-18 Nov, 2016

Location : Atlanta, USA
The International Conference on Next Generation Sequencing is to be held at Atlanta, USA during November 17-18, 2016 organized by OMICS International Conferences will bring together world-class professors, scientists and researchers to discuss strategies, new advancement and technology of Next Generation Sequencing.

Conference Highlights:

• Sequencing
• Illumina Sequencing
• Genome Sequencing
• Next Generation Sequencing Platform
• Sequencing Services
• Clinical & Translational Application of NGS
• NGS Data Analysis & Management

Next Generation Sequence International Conference is designed to focus on the analyses of large NGS data sets is to distil, from large amounts of raw data, biologically meaningful information about the organism under investigation. For challenging group of organisms for genomic and transcriptomic studies, because different life stages can express various sets of genes which are involved in development, reproduction, host–parasite interactions and/or disease. Sequencing 2016 would be a global platform to discuss and learn about the recent innovations in High-throughput sequencing, Mutation analysis, Big data analysis, gene regulation, epigenetics, translational research and also focusing on Novel Therapeutics Drug Targets.
Related Market Research Report : Next Generation Sequencing (NGS) Market by Platforms, Bioinformatics, Technology & by Application – Global Forecast to 2020