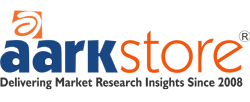 Health Care India Summit 2017
Event Date : 29th & 30th June 2017,

Location : Bangalore, India
Healthcare has become one of India's largest sector - both in terms of revenue and employment. It is expected to be worth USD280 billion by 2020 and has been growing at a Compound Annual Growth Rate (CAGR) of 16 per cent since 2011. The Healthcare Information Technology (IT) market which is valued at US$ 1 billion currently is expected to grow 1.5 times by 2020. Healthcare comprises hospitals, medical devices, clinical trials, outsourcing, telemedicine, medical tourism, health insurance and medical equipment.
Present days, technology plays a very crucial role in every industry as well as in our personal lives. Out of all of the industries that technology plays an essential role, healthcare is definitely one of the most important. This merger is responsible for improving and saving countless lives all around the world. Healthcare industry and the medical technology cannot be overstated, as a result of the development of these brilliant innovations, healthcare practitioners can continue to find ways to improve their best practice – from better diagnosis, surgical procedures, and improved patient care. Information technology has made noticeable contributions to our world, through the medical industry. With the increased use of electronic medical records (EMR), telehealth services, and mobile technologies like tablets and smart phones, physicians and patients are both seeing the benefits that these new medical technologies are evolved into. Medical scientists and physicians are doing there uninterrupted research and testing new procedures to help, prevent, diagnose, and cure diseases as well as developing new drugs and medicines that can lessen symptoms or treat ailments.
India's competitive advantage lies in its large pool of well-trained medical professionals. India is also cost competitive compared to its peers in Asia and Western countries. The cost of surgery in India is about one-tenth of that in the US or Western Europe which brings the boost in the healthcare tourism from the different parts of the globe. Health information technology is an outspread concept that encompasses an array of technologies to store, share, and analyze health information. Hospitals and doctors have planned to move Healthcare India to the next level. Developed Countries have been working on this platform and have been very successful at combining the healthcare with IT industry for the enchantment of citizen's welfare.
We TraiCon events proudly present "Healthcare IT Summit 2017" which brings together key experts from array of industries such as Life science companies, Pharmaceutical and biotechnology companies, Healthcare providers, Multi-technology corporations, Investment banks, Medical device manufacturers, Health insurers, Health data companies, Venture capitalists, Health regulatory agencies, Mobile operators and service providers, Technology consultancies, Management consultancies, Telemedicine companies, Mobile technology manufacturers, Digital health companies, Data integrators /analytics /brokers, Genomics/ personalized medicine related companies, Wireless-device manufacturers, Health App Companies under one roof to discuss how IT is going to take healthcare to the next level.
For More Information -

Aarkstore Events team

Mobile: +91 9987295242

contact@aarkstore.com