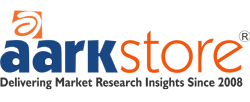 Green India Energy Summit
Date: 11th - 12th June 2015

Location: Ahmedabad, India
BE Summits' launch of "Green India Energy Summit" looks at the close connections between businesses, policymakers, academia and research in the areas of energy and sustainability.This summit is a great opportunity to explore and address key issues together with figures who are sector leaders and experts in their fields. By bringing together communities they help transform knowledge and ideas into economically viable products or services that help to mitigate climate change and demand and supply imbalance.

Key Topics:

The following are the key topics being discussed in the forum:

• Power for all
• Quality of power
• Reliability of power
• Optimum power cost
• Commercial viability of power industry
• Sufficient power to achieve estimated GDP growth rate

Project updates from energy sector in India, the strategies of the market in terms of estimated investment plans, business models, PPA, PPP, governmental legal practices, emission control policies, latest technology updates.

Key Expert Panel:

Meet the Industry's Best Expert Panels in this summit:

• Mr. Vineet Mittal, Managing Director, Welspun Energy.
• Mr. Anil Sardana, CEO & Managing Director, Tata Power Limited.
• Shri G. Sai Prasad, Chairman & Managing Director, NHPC Limited.
• Mr. Arup Roy Choudhury, CEO & Managing Director, NTPC Limited.
• Mr Lalit Kumar Gupta, Managing Director and CEO, Essar Oil Limited.
For more information about the event please contact:

Shailaja Shet
Email Id : contactus@besummits.com
Ph. No. : 080 4963 7000
Website : www.greenindiasummit.com/