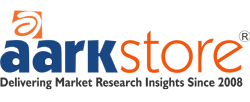 FUTURE RAIL DEVELOPMENT CONGRESS
Event Date : 28th April 2016

Location : New Delhi, India
Indian Railways is an Indian state-owned enterprise, owned and operated by the Government of India through the Ministry of Railways. It is one of the world's largest railway networks comprising 115,000 km (71,000 mi) of track over a route of 65,000 km (40,000 mi) and 7,500 stations.
Indian economy is earning huge revenue from Railways as well as the upcoming projects (metro rail & hsr) will attract huge investments thereby giving fruitful revenue. Railways have played a Major Role in Market integration.
BE-Summits have created this platform to discuss on the current situation of INDIAN RAIL and progress & challenges of the upcoming Railway projects.
To gather more information, please visit: http://www.frdcongress.com/