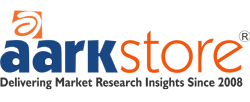 Enterprise Mobility & Cloud India Summit 2014
Event Date :
16th April 2014
Venue :
The Lalit, Mumbai
Conference Website :
http://www.cerebralbusiness.com/mobility/
Traditionally, Enterprise Mobility initiatives focused on voice communications and email access – In the ever changing futuristic dynamic Indian business landscape - With smart business users demanding access to corporate data anytime, anywhere, mobility devices and solutions will become integral components of the overall technology strategy.
Enterprise Mobility will shape technology adoption in India over the next decade and holds huge business potential for IT Service Providers, Vendors & Telco's because of
• Proliferation of newer devices like Smartphone's and tablets
• Increasing enterprise IT & mobility adoption
• Rapid adoption of mobile internet
• Increasing focus on Cloud Enterprise
• Increasing importance of understanding business benefit of Real – time data accessibility
• Understanding the importance of cost savings due to reduced investments on end – user IT assets.
Being India's First Convention on Enterprise Mobility – The forum will offer a world class platform for understanding business value proposition of Mobility & Device Management and how Mobility solutions will help businesses to fuel growth and productivity in India market for achieving business success.