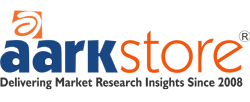 Cloud DevCon
Date : June 23-25 2014

Venue : San Fran

Event Website : www.clouddevcon.net

The first Cloud DevCon event debuts June 23-25 in San Francisco with strong buy-in from the Amazon Web Services ecosystem. It is the independent event for developers and system architects building solutions for the AWS cloud that comprises 80% of the cloud market! Learn to master AWS services such as Management Console, Elastic Beanstalk, OpsWorks and Cloud Formation. Network with 500 AWS enthusiasts from around the globe. Receive a $200 discount off the prevailing rate of the 3-day pass by inserting the code CLOUD when prompted on the Registration page linked from www.clouddevcon.net.