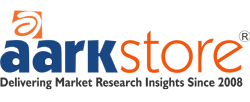 2nd Big Data and CEM World Show
Event Date : 01 -02 March 2017

Location : Jakarta, Indonesia

The digital universe carries its indistinguishable existence into the physical world, which has been growing its size and visibility of data. This phenomenon enables and unleashes a new wave of business opportunities for people around the world. With the exponential global growth in digital data, companies are expected to adapt with the mounting competitive pressure to meet the rising demands of their customers.

The 2nd Big Data & CEM World Show is a two-day conference held from 1 – 2 March in Jakarta, Indonesia, which ultimately delivers itself as an interactive platform for global technologists to spark interesting discussions and exchange innovative ideas. The event expects the participation of over 20 prominent and adept speakers to furnish the conference with thought-provoking topics on modern Big Data and CEM topics. These topics include the emergence of digital commerce, mobile technologies, social media analytics, and cloud computing.

Acquire fundamental and thorough knowledge on Big Data implementation into business operations, and gain insights in making intelligent and better-informed decisions for improved user experience and customer engagement. Join us alongside our sponsors: Cloudera (Gold) and Halodata (Silver) and expect inciting discussions about digital transformation strategies from industry leaders and experts around the world.