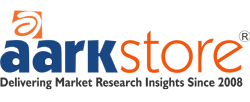 BIGIT Technology Malaysia 2016
Event Date : 19 - 20 Sept 2016

Location : Kuala Lumpur Convention Centre, Malaysia

BIGIT Technology Malaysia 2016 will be the Anchor Event of the Big Data Week Asia 2016 that will consists of the much anticipated 4th Big Data World Show, Data Security World Show and the BIGIT Exhibition.

Recognised by industry experts as the Leading Big Data Show in Asia', continues to reinforce and stay relevant on bringing innovation to the technology advancement.

We are proud to announce that this event is co-organised by the Malaysia Digital Economy Corporation (MDEC) - Malaysia's government agency leading the national Big Data Analytics initiative, and Olygen (under the brand BIGIT) with the purpose of driving conversations and promoting the adoption of Big Data across the SEA. With this event as one of the key initiatives, we aim to position Malaysia as the leading Big Data Analytics hub in the SEA region.

Experience exceptional benefits such as networking opportunities, gaining exposure and publicity, receive instant feedback from the local and direct market, build on relationships and reputation and so much more!