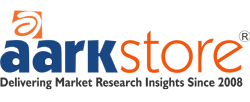 BIG DATA WORLD SHOW 2013
The Big Data Age is coming! Be a part of the change or be left behind?
Big Data World Show 2013 will be launched on November 18-19 in Kuala Lumpur Malaysia! More than 150 big data professionals from various industries such as telecommunications, finance, government and healthcare industries just to name a few and world's leading big data solution providers are expected to.
Big Data World Show 2013is going to be a prestigious platform in the industry with the largest scale, most professional attendees, richest content, most advanced experience and most senior speakers in Asia-Pacific region.