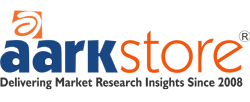 Asia IoT Business Platform (7th edition): IoT Philippines
Asia IoT Business Platform (7th edition): IoT Philippines
The educational business platform targeting IoT and M2M technologies adoption among enterprises in Southeast Asia

Date: 23-24 May 2016
Location: Manila Marriott Hotel, Philippines
Website: iot-businessplatform.com
Supported by the Department of Science and Technology in Philipppines and the U.S. Department of Commerce, Asia IoT Business Platform will showcase the value and economic impact of IoT/M2M solutions in the Philippines and Asia, including improving private and public sector enterprise productivity, and harnessing ICT and networks to alleviate problems in dense capital cities.
Focusing on local telecommunication companies, businesses and enterprises, as well as end-users across relevant verticals, the conference agenda (directed by the advisory board) will cover a range of sessions including:
· Market Trends & Outlook
· Big Data, Cloud, Security
· Industrial IoT (IIoT)
· Healthcare
· Smart City
· Transport & Logistics
· Banking & Finance
With 70% of attendees constitued by senior IT executives and key decision makers of end users, we drive enterprises to understand how to implement IoT technology for businesses to increase efficiency and revenue. We also work with the public sector to shift technology policies.
25% exclusive discount will be given to the audience of Aarkstore who are looking to sponsor, exhibit and attend the Asia IoT Business Platform 2016 series.
Please contact Sue Yuin at sueyuin@industry-platform.com for more details.