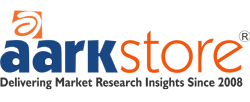 Annual Congress & Expo on Biomaterials 2016

Event Date : 14-16 March, 2016

Location : London, UK
OMICS International takes immense pleasure & feel honored in inviting the contributors across the globe to 'Annual Congress & Expo on Biomaterials (Biomaterials-2016)' to be held during March 14-16, 2016 at London, UK. Biomaterials are synthetic materials used to make devices to replace part of a living system or to function in intimate contact with living tissue. The global market for Biomaterials is estimated to be worth more than 300 billion US Dollars and to be increasing 20% per year.
Some of the highlights of the conference are:
Biomaterials for Therapeutic and Investigative Delivery, Precise Applications of Biomaterials, Tissue Engineering and Regenerative Medicine, Biomaterials for Biological Engineering, Scientific Recital of Biomaterials, Biomaterials: Key Components, Biomaterials in Delivery Systems, Utility Based Biomaterials, Surfaces and Interfaces, Bionanomaterials, 3D Printing of Biomaterials, Biodegradable Biomaterials and Biomaterials Industry and Market analysis.