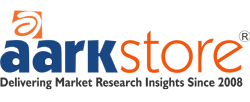 The 4th OC Myanmar 2016
Event Date : 11-13 January, 2016
Location : Yangon, Myanmar
Myanmar launched a long-awaited bidding round for 30 offshore oil and gas blocks in April, 2013 and has awarded 20 blocks to international oil companies in March, 2014. After the PSC contracts signing in 2015, seismic survey and geo tech activity is gaining momentum, also what we can foresee is that massive drilling and exploration activities are expected in Myanmar's water in the coming years. Yet, challenges remain. Huge future returns are associated with today's risks. It is time that both local and international players shall join hands to tackle the challenges ahead of the industry.
Succeeding the last 3 annuals, the 4th Offshore Convention Myanmar 2016 Conference & Exhibition will be growing bigger than ever, which will get together 250+ participants, 40+ exhibitors and 500+ professional visitors, creating a prefect platform for government officials, oil majors, contractors and all the relative industrial players, covering the industries from petroleum geology, seismic, drilling & completion, subsea & deepwater technologies, filed development & operations and others.
Neoventure is pleased to announce the 4th OC Myanmar2016 on 11-13 January, 2016 in Yangon, Myanmar. We are looking forward to exploring the challenges & opportunities with you!
Topical Highlights of 4th Offshore Convention: Myanmar 2016
● The Emerging Opportunities in Myanmar's Offshore E&P Market
● Policy Updates for Foreign Investors in Myanmar Oil & Gas
● Basin studies, Operational Updates and Advanced G&G Technology
● Lessons Learnt from Leading Oil & Gas Companies
● Shaping the New Era of Deepwater Developments
● Financing the Offshore and Deepwater Developments in Myanmar
To gather more information, please visit: http://www.neoventurecorp.com/events/ocmyanmar/