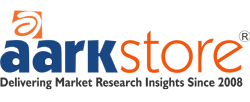 4th Annual LTE Summit 2014
Conference Date:
15th April 2014
Venue:
The Lalit, Mumbai
Organizer:
Cerebral Business Research
With the rising use of smart phones and data intensive applications, the need of the hour is to upgrade your network infrastructure and offer high-speed data services to the consumers. The mobile operators for the same reason are planning to move towards 4G technologies to accommodate the data traffic flow.
With the deployment of LTE (long term evolution), a range of mobile applications will be enabled which will include video conferencing, high quality VoIP, streaming video-on-demand, video based mobile advertising, application sharing and many other cloud based services.
According to a recent industry report, India will have more than 67 million LTE subscribers by the year 2017. This LTE summit 2014 will be a perfect platform for the entire LTE ecosystem to come together under one roof and network with new partners and learn from the market leaders about their deployment experiences. The summit will be the best place for discussion about the future of mobile experience in India.
The summit will be a good stage to gain knowledge on:
• The current situation of 4G LTE in India and ways to upgrade the network for a profitable business growth
• Key strategies to maximize and monetize 4G LTE in India
• Status of current overview of backhaul market
• Key challenges for operators to expand LTE rollouts
• Understanding the current status & trials by operators on 4G networks
• How will the migration of 2G/3G operators to 4G LTE
• Innovative applications for the successful adoption of mobile broadband on 4G LTE networks
Conference Website :
http://www.cerebralbusiness.com/lte/