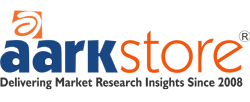 The 3rd Regional IT Infrastructure Operations & Green Data Center Conference
Venue :
Kuala Lumpur, Malaysia
Website URL:
www.comfori.com/gdc3
This conference will provide you with sustainable and efficient operations that are vital to the success of businesses today. The conference is an in-depth educational experience for data center professionals that are looking to improve their business through energy efficiency and trends while providing a unique opportunity to bring world class top C and D-level executives together.
The biggest topics will be covered, including:
• Reducing the cost of data center operation and management.
• Managing explosive growth.
• Perfecting green IT technology.
• Creative solutions to find qualified staff – urgent need to reduce outsourcing.
• Cloud computing.
• Global pressures to reduce carbon emissions.
• Revolutionizing energy efficiency.
• Stability of smart energy systems.
• Optimization of energy-efficient protocols.
• Developing server density and power consumption.
Reasons to attend:
• Gain a deeper understanding of the top innovations and developments in data centers.
• Meet the challenges of the data boom that require increasing stability.
• Tap into co-location data centers and receive service for a lower cost.
• Find more energy efficient ways of cooling the data center and ways to reduce energy usage
• Explore virtualization as a cost-effective solution for your business to fully utilize existing hardware
• Learn what convergence means and how it can be pertinent to your data center.
• Discover the reasons why the right data center location can drive down energy usage
• Take advantage of new renewable energies that are offered for the data center
Come take part in an educational experience bringing together many of the most important technical, operational, and commercial topics that address the day-to-day management of data centers at the 3rd Regional IT Infrastructure & Green Data Center Conference in Malaysia, April 23rd & 24th.