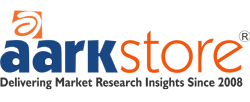 2nd Annual The Global 'High on Cloud' Summit
Event Date :
28th & 29th May,2014
Event Venue :
Courtyard by Marriott, Mumbai
Organized by:
BE Summit
Anyone who follows the technology trends has heard the term 'cloud service' thrown around a few gazillion times over the past few years. Cloud computing has emerged as a big surprise when people were struggling to get rid of the troubles involved with traditional web hosting and computing solutions for their business ventures.
Through The Global High on Cloud Summit we would like to address the issues, concerns, latest trends, new technology and upcoming innovations on the cloud platform. This will give an open forum to everyone in the industry to come together and share their ideas.
Our key topics would be the need and impact of cloud computing in the SME segment, performance stats on the application, cloud scalability, security in cloud and big data cloud computing.
The summit is supported and endorsed by Ministry of communication and Technology and will be held at Courtyard by Marriott, Mumbai on 28th & 29th May,14. For more information, visit
www.theglobalhighoncloudsummit.com